Common Interests instead of Special Interests

I be
lieve that our state and federal governments must work for ordinary Americans, not
against them. I believe the focus must be on the issues that unite us for the common good and that government should be focused on people, not profits for a few.

That's why I have never accepted PAC contributions. I am one of only 7 out of the 100 legislators in Colorado who has made this decision. For me, the system must give more voice to my constituents
than to special interest political action committees (PACs).


Resolving Colorado's
Constitution Mess


In order for your elected representatives at every level of government in Colorado to do the job you elect us to do, our state constitution needs substantial reform.
As your State Representative, I am determined to provide the leadership needed to reconcile the conflicting requirements that the Gallagher Amendment, the TABOR Amendment, and Amendment 23 create in our constitution.

We took the first step in dealing with the gridlock in Colorado's Constitution with the passage of SB 09-228. It was introduced by Senator John Morse in the Senate and Rep. Don Marostica and I were the Prime Co-sponsors in the House. By removing the artificial formula that restricted the growth of the General Fund to 6% over the previous year, we are in a better position to recover from the recession. We were also able to establish a "rainy day fund" as part of our bill so that in the future we will have a healthier savings account to draw from when we have the inevitable economic downturns. It was the right thing to do and I will absolutely continue to work on this mess until our state's fiscal house is better designed to meet the needs of Colorado's citizens.
Improving the Citizen Petition Process


This is an issue I campaigned on. I said I would pursue strategies to protect the citizen's right to petition, while simultaneously encouraging statutory rather than constitutional ballot proposals. We must insure that citizens understand the ballot and the consequences of their votes. Speaker Terrance Carroll and I were the Prime Co-sponsors of HB 09-1326 that will improve the initiative process. My major contribution to our bill was to change the language on future ballots. As a result, we will now clearly label issues as "amendments" or as statutory changes called "propositions." Our democracy only works when our citizens understand what they are voting on and what the consequences of those votes will be.
I have and will also continue to work on improvements to the Blue Book (The pamphlet you receive from the state prior to each election.) and the design of our ballots.


The Budget & Taxes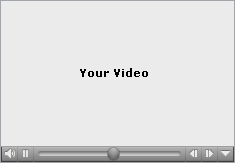 Representative Court on Taxes

The state does not have the revenue to cover all its obligations. Many of you know I originally campaigned on fixing this mess, and I have and will continue to do so. I have sponsored legislation to increase the General Assembly's flexibility to allocate revenues to close budget shortfalls, as well as legislation that is intended to help you understand the issues and the ballot more clearly.

DU Fiscal Policy Analysis:
A recent thorough study done by Denver University outlines some of the core issues of our tax system. Please see below.
DU Study on the Fiscal Sustainability of Colorado State Government:
"Twelve years from now, Colorado will generate only enough sales, income and other general-purpose tax revenue to pay for the three largest programs in the General Fund – public schools, health care and prisons. There will be no tax revenue for public colleges and universities, no money for the state court system, nothing for child-protection services, nothing for youth corrections, nothing for state crime labs and nothing for other core services of state government. "
"The enormity of this gap suggests that Coloradans consider both tax increases and spending cuts to fill it. Cutting programs to match revenues, without changing the structure of the current tax system, is unrealistic. While this study did not specifically examine how expenditures for each department could be trimmed, the degree of cuts necessary to rectify the structural imbalance likely prohibits an all-cuts solution. Health care and human services, the second- and fifth-largest programs in the General Fund, cannot be substantially reduced without raising costs in other areas, sacrificing federal funding, risking litigation or jeopardizing the welfare of some of the neediest Coloradans. Deeper cuts to K-12 education, the largest General Fund program and 40 percent of the total, eventually would violate the provisions of Amendment 23."
"In essence, there needs to be a combination of tax increases and spending cuts…, the result of which will be a sustainable way of funding the core services of state government well into the future."

Jobs & the Economy
I will be working with my colleagues on both sides of the aisle to address the most important concern Coloradans have: jobs and the economy. The Democratic members of the House are drafting a dozen significant bills designed to address these pressing issues.
We will also continue to make good use of the state's existing business-development apparatus and Gov. John Hickenlooper's role as envoy and advocate. The recent announcement by Arrow Electronics, a Fortune 200 company, that it is moving its headquarters to Colorado is a coup for the governor and the state Office of Economic Development and International Trade. Arrow's move, coupled with General Electric's recent decision to build the world's largest solar panel factory in Aurora, makes me guardedly optimistic that Colorado is back on the path to prosperity.
You have my commitment to work with my colleagues on both sides of the aisle, with stakeholders in business and labor, and with you, my constituents to whom I owe my primary allegiance, to do whatever the legislature can to speed up Colorado's economic recovery.

Education
Colorado ranks in the bottom five in funding for K-12 and higher education. Our state has cut hundreds of dollars per student, creating larger class sizes and reducing college affordability. The severe cuts to education are hurting Colorado's ability to be competitive. For Colorado to thrive, we need a well-educated workforce and good public schools that attract quality businesses. With then voter's failure to pass Prop. 103 last fall, 2011, and the recent ruling in the Lobato case, this issue won't go away. We MUST fix it, and as with all aspects for our ongoing fiscal challenges, I will be out front in looking for solutions.

Equal Rights for All
Simply stated, I support equal rights for all people regardless of age, gender, race, religion or sexual orientation. In addition, I am pro-choice and believe women should have the right to make decisions affecting their health and well-being. Although I am a huge proponent of the basic principle that a thriving democracy must have leaders who are willing to cooperate with opponents to get things done, some things just can't be negotiable.

Health Care
Nearly 1.1 million Coloradans spend more than 10% of their income on health care. We need a universal, single-payer healthcare system.
Thankfully, in 2010, the federal Patient Protection and Affordable Care Act was signed into law. This is an unprecedented opportunity to improve the health of all Coloradans. By expanding access, improving quality and containing costs, this comprehensive health care bill has the potential to dramatically enhance the way Americans receive and pay for health care. Although federally legislated, individual states will take the lead role in implementing the policy and programmatic changes necessary to achieve the Affordable Care Act's ultimate goal – improved health outcomes for every citizen.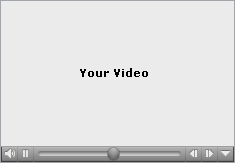 Representative Court on Tobacco and Public Health
Some of the key benefits are:
Small businesses can receive tax credits to help provide health insurance to employees.
Youth can stay on parents' plans to age 26.
Insurance companies are banned from canceling policies when you get sick or canceling lifetime limits.
Insurance companies are banned from denying coverage to children with pre-existing conditions.
Seniors can receive a $250 rebate to close the "donut hole" gap in prescription drug coverage.
Community Health Centers have received increased funding to expand access to the uninsured.
In addition, right now, many citizens receive health care in the form of a visit to the emergency room. This is the least efficient and most expensive way to provide healthcare which is passed on to Colorado taxpayers. The Affordable Care Act seeks to reduce the cost-shift of uninsured and public payer underpayments to the private sector, i.e., to employers through higher health care prices and premiums. It has been estimated that Colorado families pay an additional $1,100 in premium costs and individual insurance premiums are $380 higher due to cost-shifting.
In Colorado, one of our first great steps towards implementing the Affordable Care Act is with the creation cam with the bi-partisan bill in 2011 to create the Colorado Health Insurance Exchange. This will provide a new marketplace for individuals and small employers to shop for and enroll in both public and private health insurance coverage, thus making it easier and cheaper to purchase insurance.
To learn more, please visit Colorado's Official Health Care Reform website by clicking here.


Public Safety

It was an honor to work with Rep. John Soper as the Prime Co-Sponsor of HB 09-1091. Many recall sadly the stark news regarding a family of four living in our district, the Lofgrens, who all died while on vacation in Aspen from carbon monoxide. Then, another tragedy - Laura Johnson, a DU student died in her apartment also from carbon monoxide. Passage of HB 09-1091 (The Lofgren and Johnson Families Carbon Monoxide Act) hopefully will protect Colorado from further deaths due to carbon monoxide with the installation of monoxide monitors in our homes.